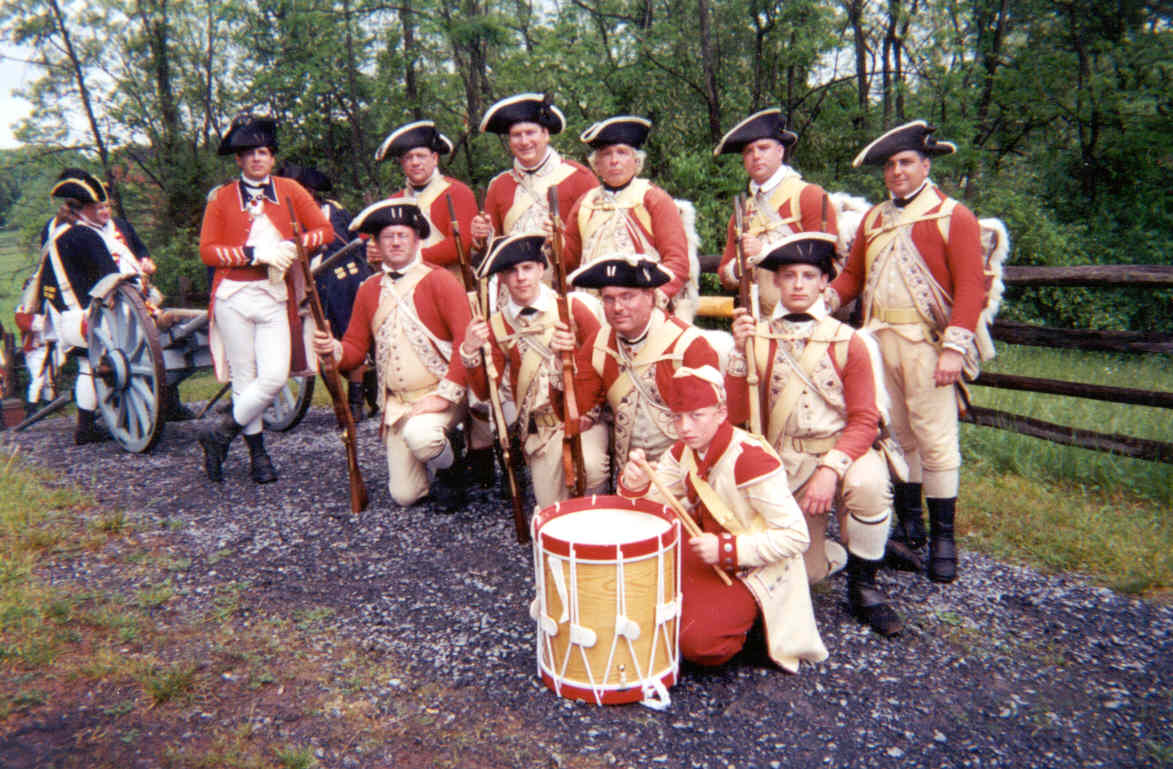 The 22nd ready to kick some butt after The Battle of The Plank. Boon's Homestead, 1999.
Leaving the field with honor at Monmouth 1998.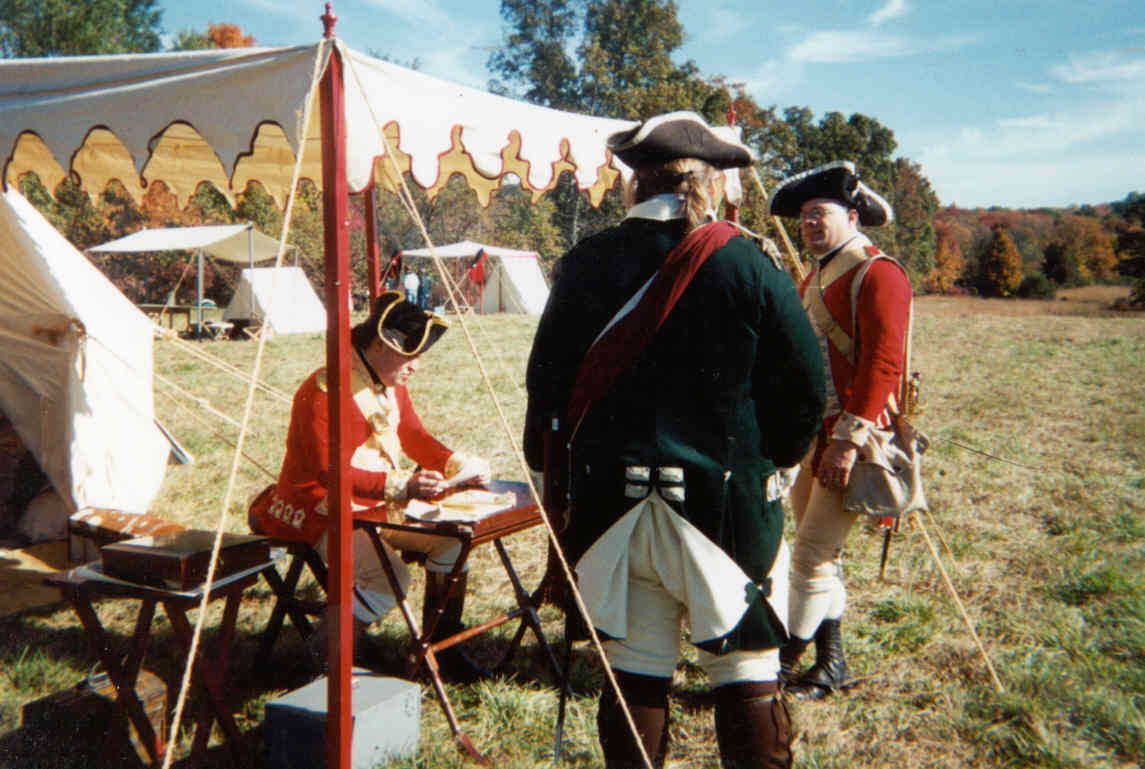 The Captain and Sergeant discuss either strategy or a light snack of cheese and wine with Colonel Braisted of the Loyalist 4th Battalion New Jersey Volunteer Regiment.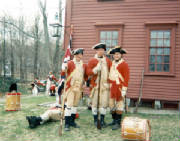 Captain Vilardi is every soldiers friend. Lexington and Concord, (Battle Road), 1997.